Wolverine Airsoft is proud to sponsor players from around the world who represent the sport well and understand the value of our products.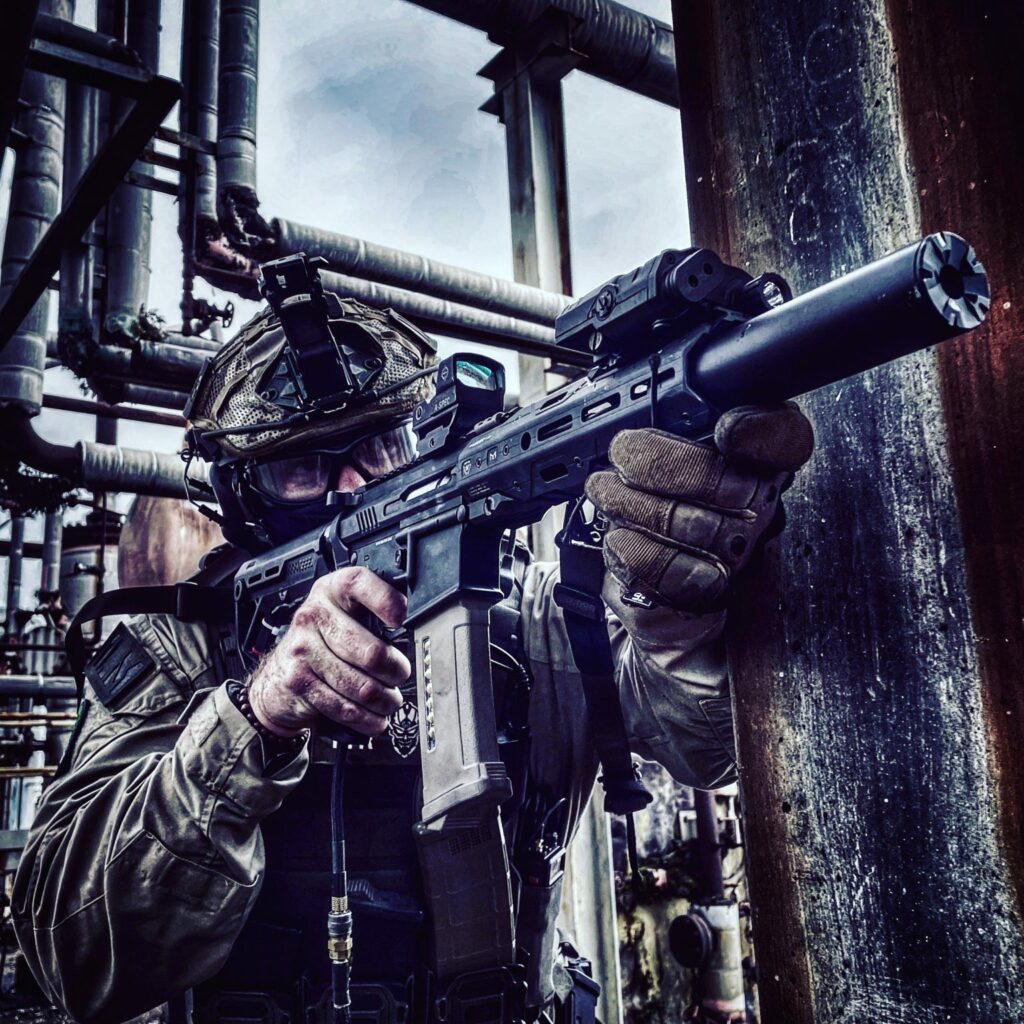 ---
1 Legion Milsim
1LegionMilSim is a global team founded in 2013 that is focused on growing and enhancing the Military Simulation / Airsoft community. They have 5 chapters, US, UK, South Africa, Netherlands and Canada, and have over 70 dedicated players. Their motto is "Lead by Example." As a team, they strive to be collaborative, approachable and inclusive and for our behavior and activities to reflect the honor, dedication, fun and friendship of Milsim and Airsoft. Their two main sponsored players, 1Legion Nutmeg and 1Legion Nomad, both are eager to partner closely on new product development since they – and almost their entire US team – run the Wolverine MTW.

Weapon of Choice
MTW

---
Dion Franklin / Tokentech Airsoft
My home field is Black Ops Airsoft South. I enjoy traveling along the east coast to ops and skirmishes. My primary is my Wolverine MTW with the Reaper M. Many people know me for the unique builds and out of box setups I run.

HQ
Charleston, SC

Weapon of Choice
MTW Milspec Series with Reaper M

---
Tim Koury / Plastic Vader
Just a dude taking the long shots.
HQ
Buffalo, NY

Weapon of Choice
Wolverine Bolt and MTW

---
Jessica Watson / Precious Milsim
She's been playing airsoft for just under 10 years at sites including Guardian Centers in Georgia, Government Training Institute in South Carolina, Cartcon1 Airsoft in Tennessee, and High Ground in Texas. Her local field is Black Tiger Airsoft where she has worked and played for a little over 5 years.
HQ
Central Florida

Weapon of Choice
"Delilah," her MTW converted for CO2

---
Grant Foster / Hobbit
He's been playing airsoft since 2008 in roles from team lead, squad leader, platoon leader and XO. Played in events across US. Love a good cup of coffee and hard work from my team mates. Perfected style of play is slow and methodical.
HQ
Bluff City, TN

Weapon of Choice
MTW w/ Wraith Aero
---
Team Danger Zone
A scenario/milsim combat sports team focused on Airsoft with active members in Winston-Sale, NC, Greensboro, NC, Greenville, SC, Atlanta, GA, and Killeen, TX.

HQ
Charlotte, NC

Weapon of Choice
Many variations of the MTW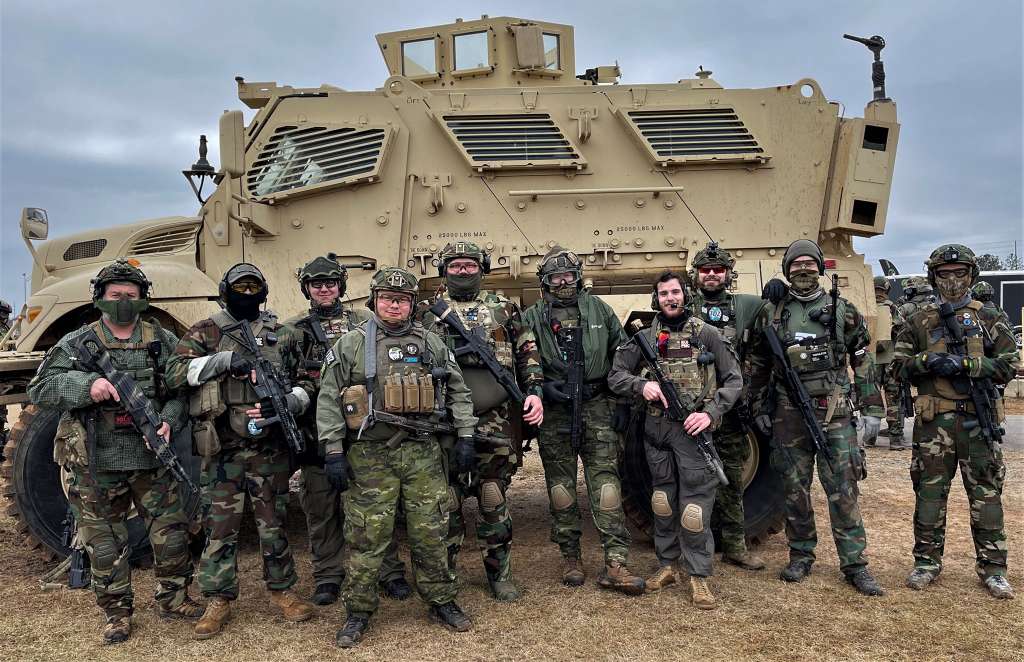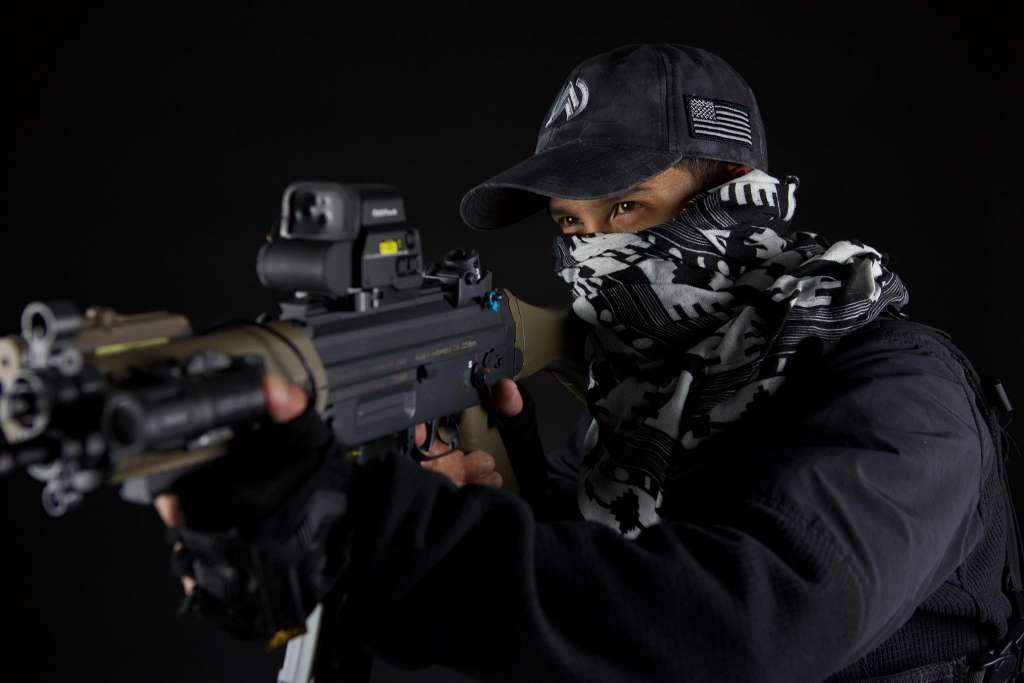 ---
Hezrron Gonzales / Hezrron
Hezrron started playing Airsoft with his teenage son to maintain their bond. As a father and son tandem, they shared feelings of triumph and opened up conversations about gracious defeat and other life lessons through Airsoft. Not long after, he met a group of exceptional and diverse players and Cut Throat Contracting was born.
HQ
New Jersey
Team Affiliation
Cut Throat Contracting

Weapon of Choice
MTW w/ Wraith Aero

---
Kasper Anderson / Kaslab Airsoft
Veteran airsofter who loves to shoot those plastic BB's and have fun with his friends! Loves to test new equipment and push the boundaries.
HQ
Denmark

Weapon of Choice
MTW 10.3″ w/ Inferno

---
Drew and Donna Tingle / Lil Reaper and Sexy D
With Sexy D on the quad catching some sick photos and Lil Reaper on the field chasing down the the opposite team, you can always find this duo doing what they love, and that's Airsoft. They have almost fifteen years on the field, believe in the sport, and safety always come first.
HQ
Jacksonville, FL
Weapon of Choice
Echo 1 SR25 with the Reaper M
Nikon D5600

---
Anvil 352
Anvil 352 Central Florida and South Georgia Anvil 352 is a MILSIM Team. We utilize real world communication, tactics, to accomplish our missions, objectives. Tip of the spear when we are boots on ground. Overall, awesome group to play along side and mesh well with other like-minded teams
HQ
Central FL, South GA